New York "Police State" NOT a good place to live if you value your freedom! These addresses are NOT licenses to carry, just "New York style" permits to own. So these owners cannot take their guns out of their houses except to the range. Now criminals now know were the guns are so they can break in and steal them when the home-owners are at work.

A New York newspaper is under criticism for publishing the
names
and addresses
of local gun owners.
In a piece titled, "The gun owner next door: What you don't know about the weapons in your neighborhood," the Journal News requested the names and addresses of local residents who are licensed to own handguns through Freedom of Information Law requests. The paper requested information from Westchester, Rockland and Putnam counties. The paper was only given the names and addresses of those who have a license to own a handgun. The paper was denied its requests for the number and type of guns owned by those who have licenses. Putnam County was still working on the request and has not yet released information to the Journal News.
The article includes an interactive map of Westchester and Rockland counties that allows readers to view those who have a license to
own
handguns around them!
Here is the New York map published in the paper showing criminals what houses have guns

---------------------------------------------------------------------------------------------
Montana responds with it's own map. The addresses of gun owners are indicated in red on the map below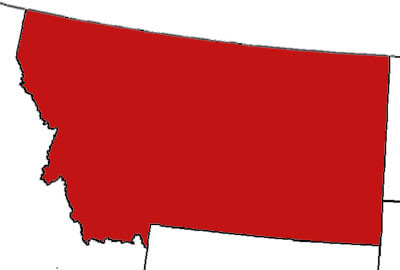 (It is estimated that over 90% of the homes in Montana contain firearms. It is also estimated that the average home in Montana that does contain firearms probably has about 27 firearms)

Blackbeard




Posts

: 2


Join date

: 2014-01-19


Location

: Key West, Florida




---
Permissions in this forum:
You
cannot
reply to topics in this forum