New Jersey with it's draconian gun control is at it again and profiling African Americans. An otherwise law abiding mom who works in the medical field mistakenly carried her Pennsylvania licensed concealed weapon into New Jersey and was subsequently stopped by the police. She is facing a mandatory 3 year prison sentence under New Jersey's strict law that does not allow law abiding women to protect themselves from violent criminals.
Shaneen's Pennsylvania License To Carry - Valid in MANY states but NOT New Jersey, New York, California or Massachusetts!
Honest Gun-Owning Mom Busted In NJ Could Face 3 Years In Prison!
27 year-old Shaneen Allen wanted to protect her family. She took a gun safety course, applied for and was granted a concealed carry permit and she purchased a gun.
"One of my family members, he thought it was appropriate for me to get one because I'm a single mother and I have two children and I work two jobs and I work late and getting up at that time of night I got robbed twice last year and he felt the need for me to get my license to protect me and my kids," Allen explained.
However, while Allen, from Philadelphia, was covered to carry a gun in Pennsylvania, she made the mistake of crossing into New Jersey with the weapon and now she's facing a mandatory minimum of three-years in jail.
Allen said that she didn't know her permit didn't apply to New Jersey so when she was stopped for a minor traffic offense she told the police about her gun and her permit to carry. In this case, being honest may have cost her.
"The judge tried to tell me that telling the truth messed me up, my life up and the cop said the same thing. Me opening my mouth and speaking out he said I'm one out of ten people that spoke up and was honest and that got me in trouble," she said.
Allen was charged with unlawful possession of a weapon and possession of hollow-point bullets which were in the gun. Under New Jersey gun laws, the illegal possession of a gun is a second-degree felony which holds a minimum sentence of three-years in prison.
Allen's Attorney Evan Nappen feels that the judge doesn't have a lot of discretion in this particular case.
"We're talking about a law-abiding, licensed person who did nothing wrong. She is now facing three-years minimum mandatory, where the judge has no discretion, in state's prison," he said.
Allen has no criminal record and only owned the gun for a week. So far the Atlantic County Prosecutor has denied her entry into a diversionary program that would allow her to avoid jail time.
The case is still moving forward but the question remains, will New Jersey's tough gun laws take a young woman who wanted protection from criminals and instead force her to become one?
Contact Governor Christie under the "Law and Public Safety" topic and ask him politely to pardon Shaneen Allen:
http://www.state.nj.us/governor/contact/

Another example of the NJ Police going after law abiding minority citizens:


BREAKING NEWS: Keith Pantaleon Granted Suppression of All Evidence Obtained Due To Jersey City Officers' Unlawful Entry of His Home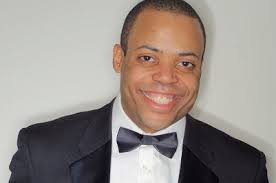 HUDSON COUNTY, NEW JERSEY — At approximately 10pm on Thursday night, January 24, 2013, 33-year-old Keith Pantaleon of Jersey City, New Jersey, was in the bedroom of his apartment after a full day's work – when he heard thumping noises coming from his living room. Believing that his residence may be being broken into, he grabbed his soft-bound Day Planner case (which also held a lawfully purchased handgun), and cracked open his bedroom door to investigate.

In the center of his living room, he saw a man dressed entirely in dark clothing who had his back towards him. He cracked open his door slightly further and saw near the entrance to his apartment a police officer, his landlord, and an EMT worker. When the man dressed in dark clothing in the middle of his living room turned around, he saw it was another police officer.

One of the officers immediately ordered Pantaleon to come out of his bedroom. Pantaleon tossed his unopened Day Planner case onto his bed. As he went to close his bedroom door behind him, one of the officers pushed him into his living room. The officer then ordered Pantaleon to face a corner of his living room and handcuffed him. As one of the officers watched Pantaleon (who remained in custody in Pantaleon's living room), the other officer warrantlessly searched Pantaleon's bedroom. Officers took Pantaleon to police headquarters, where he was charged with unlawful possession of: two handguns, a rifle, an "assault rifle," a large capacity magazine, and certain ammunition.

On the night in question, Pantaleon's upstairs neighbor complained to police about insufficient heat in his apartment. The boiler for the apartment building is adjacent to the kitchen area of Pantaleon's residence. Despite the late hour and lack of consent by Pantaleon, police had the landlord open Pantaleon's residence on their behalf.

In November 2013, a full suppression hearing was held before the Honorable John A. Young, Jr. of the Hudson County Superior Court, at which Louis P. Nappen, Esq., of Evan F. Nappen, Attorney at Law PC, represented Pantaleon. At the hearing, testimony was taken from two officers, an EMT, Pantaleon's landlord and the upstairs neighbor.

On January 15, 2014, Judge Young filed a written decision (which may be downloaded by clicking here), finding: "Here, the police conduct and entering Defendant's apartment, without a warrant, and without satisfying an exception to the warrant requirement, violated Defendant's federal and state constitutional rights. As a result, all evidence seized as a result of the Officers' warrantless entry and search of Defendant's apartment must be suppressed."

The Court found that the officers' testimony "simply did not have a ring of truthfulness to it."

The Court struck down every exemption to the warrant requirement that the State contended --

The Court struck down "emergency aid," finding "No testimony that [the upstairs neighbor] required immediate assistance" and "no immediate risk to [the upstairs neighbor's] safety that would justify a warrantless entry or search of Defendant's apartment."

The Court struck down "exigency," finding "Under these circumstances, I cannot find an objectively reasonable emergency that would vindicate or support the Officers' warrantless entry. No exigency existed on the night in question that would justify the entry into Defendant's apartment, at 10:30pm on a weekday night, to examine the heating unit."

The Court found that Pantaleon never consented to a search of his apartment, and that the landlord did not have authority to allow officers entry into Pantaleon's apartment.

Lastly, the Court struck down the State's contention that "plain view" applied, as the Officers were not in a permissible vantage point to view Pantaleon in the first instance, and that, even if they had been, nothing was "'immediately apparent' to the Officer that was contraband or evidence of a crime.

Furthermore, an Officer inexcusably moved an item in Pantaleon's bedroom in order to better view what was inside.

Louis P. Nappen, attorney for Pantaleon, stated, "I am glad that the Court sent a strong message that people's privacy, especially in their homes, must be protected in New Jersey. And, in particular, Mr. Pantaleon deserved better treatment. Although he spent a month in jail for no reason, I am extremely proud that we were first able to reduce his $75,000 bail to have him freed, and now even happier that he will likely soon no longer face these wrongful charges."

In New Jersey, permits to purchase firearms are not required for possession of firearms within one's home. Possession of firearms within one's residence is exempted under N.J.S. 2C:39-6e, as well as protected under the U.S. Supreme Court's rulings on the Second Amendment in D.C. v. Heller and Chicago v. McDonald, and the ruling in the December 2013 New Jersey Appellate Division IMO Wheeler.

Pursuant to statute, the ammunition in question is also legal to possess since New Jersey's ammunition prohibition only applies to handgun ammunition and the ammunition at issue is specifically designed for use in a rifle. The rifle at issue was allegedly an AR-15, one of the most commonly possessed type of rifle in America.

Pantaleon lawfully purchased his firearms as a prior resident of Pennsylvania. He also possesses permits to carry firearms from Nevada and Florida. Pantaleon has no prior criminal convictions and no mental health history. He is not accused of misusing or threatening to use any firearms. No unlawful purpose for said possessions has been alleged.

Most other states allow reciprocity of CCW licenses - NOT New Jersey!http://www.handgunlaw.usNew Jersey State Police is well known for targeting minorities: http://abcnews.go.com/US/story?id=95406
This would NEVER happen in my home state of New Hampshire!

The Urban Dictionary even has a definition of New Jersey:

http://www.urbandictionary.com/define.php?term=People%27s+Republic+Of+New+Jersey

Go Vegan




Posts

: 3


Join date

: 2014-03-17


Location

: Nashua, New Hampshire




---
Permissions in this forum:
You
cannot
reply to topics in this forum