Walmart destroying Mom and Pop's in Mexico!!! Boycott them!!!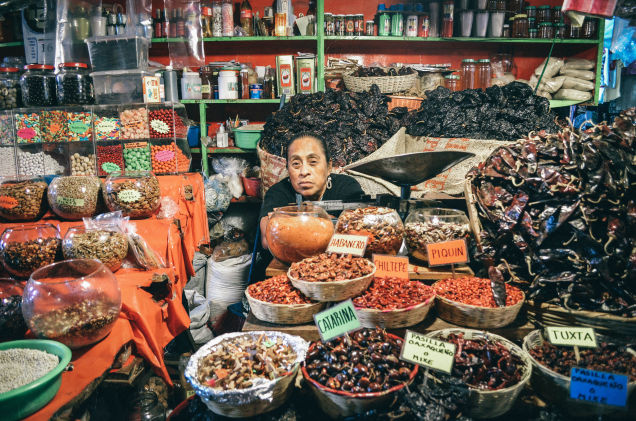 Although Walmart now controls "more than a fifth of all grocery sales" in Mexico, there is still room to expand. Aren't there some poor small local merchants still left to be put out of business?
The answer is si ("yes" en Espanol (Spanish)). The Wall Street Journal reports that—now that Walmart has moved past that enormous bribery scandal, in Mexico—the multinational crap purveyor is now intent on capturing more of the food market by putting small, poor, local stores out of business, in Mexico. Offering consumers slightly lower prices in exchange for destroying the entire local business base will surely work out well for Mexican towns, just as it has for middle America.
Not to worry: the Walmart corporation understands Mexico's culture on a visceral level.
Wal-Mart's solution for Mexico is a mini-grocer format called Bodega Aurrera Express, which the company launched in 2008. The store looks like an oversize mom-and-pop shop, with products stacked high against the walls. Bodega Aurrera's mascot is Mama Lucha, a chubby cartoon homemaker dressed like a masked wrestler, who fights for the best prices.
Mexicans who formerly worked for themselves as street vendors to their own friends and neighbors may now get jobs as shelf stockers for the Walmart corporation, or perhaps as customer engagement associates dressed up in "Mama Lucha" costumes, handing out fliers. All is well.
Aunque Walmart ahora controla "más de una quinta parte de todas las ventas de comestibles" en México, todavía hay espacio para expandirse. ¿No hay algunos pequeños comerciantes locales pobres que aún quedan para ser puesto fuera del negocio?
La respuesta es si ("sí" en Español (español)). El Wall Street Journal informa que, ahora que Walmart ha movido más allá de ese enorme escándalo de soborno, en México-el proveedor mierda multinacional es ahora la intención de capturar más del mercado de alimentos con pequeños pobres, tiendas, locales de negocio, en México. Ofrecer a los consumidores precios ligeramente más bajos a cambio de la destrucción de toda la base empresarial local seguramente funcionar bien para las ciudades mexicanas, como lo ha hecho para la clase media estadounidense.
No hay que preocuparse: la corporación Walmart entiende la cultura de México a un nivel visceral.
     Solución de Wal-Mart de México es un formato de mini-tendero llamado Bodega Aurrera Express, que la compañía lanzó en 2008. La tienda se parece a una tienda de mamá y pop de gran tamaño, con productos de alta apilados contra las paredes. La mascota de Bodega Aurrera es Mama Lucha, una ama de casa gordita historieta vestido como un luchador enmascarado, que lucha por los mejores precios.
Mexicanos que anteriormente trabajaban para sí mismos como vendedores ambulantes a sus propios amigos y vecinos ahora pueden conseguir trabajo como stockers estanterías para la corporación Walmart, o tal vez como asociados compromiso con el cliente vestidos con "Mamá Lucha" trajes, repartiendo volantes. Todo está bien.

Boycotter




Posts

: 1


Join date

: 2015-01-01


Location

: Mexico City, Mexico




---
Permissions in this forum:
You
cannot
reply to topics in this forum